Helping You Access Solar Savings Without Barriers
Orlando Has Unlimited Solar Potential
As a city, Orlando has moved towards clean, renewable energy sources. This commitment demonstrates a belief that solar is the future. The top solar companies in Orlando have installed thousands of new homes. All residents have a vested interest in keeping the surrounding environment healthy and removing pollutants. It's another reason people are interested, apart from savings on their utility bills.
Solar power levels the playing field against energy companies like Duke or OUC. Instead of buying their power, you produce the energy for your home, and they pay for the excess you add to the power grid. Solar panel installation means you could experience a $0 monthly power bill. That means more hard-earned money for you to use on the shore, on a boat, or wherever you want to enjoy life.
Since Spectrum Solar began, we've taken our role as one of the top solar companies in Orlando seriously. With federal tax credits, Florida-specific tax breaks, and local incentives, installing solar has become more practical for every Floridian. Orlando is committed to reaching 100% renewable energy by 2030, and it shows. For example, OUC will pay customers at a set rate for every kilowatt-hour, even if you're the one who uses it.
WHY CHOOSE SOLAR
Produce Your Own Clean Energy
No Electric Bills
Solar can either drastically reduce or totally eliminate your electric bills.
No Upfront Cost
Qualifying customers can get solar installed for $0 upfront.
Possible Savings When You Install Solar
Spectrum Solar offers $0 upfront options for designing and installing your solar units.
Spectrum Solar offers options for homeowners to pay nothing for over a year.
Many tax incentives at different levels are pushing for solar.
Spectrum Solar Financing Options
Spectrum solar offers only the most cutting-edge solar technology options. We also offer the most financing option on the market so you can make your own choices.
The Spectrum Solar leasing option takes all the possibilities of a third-party lease and power purchasing agreement. Participants in this program can significantly improve their return and flexibility.
With Spectrum Solar, you can access incentives like free solar power to move hard-earned money into your pocket. To learn more about these fantastic options, contact Spectrum Solar today. We'll help you find the most cost-effective choice for your situation.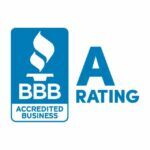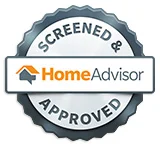 Only the Best Solar Equipment in Orlando
Solar Panels for Installation in Orlando, FL
As the best solar company in Orlando, Spectrum Solar uses only the best equipment on the market. By partnering with industry giants like Titan, we can ensure you save money over time with your photovoltaic (PV) solar panels and other equipment. Plus, high-quality equipment ensures your home's value is higher if you want to move.
Spectrum Solar customizes your system to your home, current budget, and preferences. We use modern solar panels of the highest quality that also blend with your roof. Each solar power system comes with a 25-year manufacturer warranty, along with other guarantees like a roof penetration warranty.
Spectrum Solar Custom Builds Every System
As one of the top solar companies in Orlando, we have an entire team dedicates to ensuring your solar system is exactly what you need. Each team member understands the aspects of the recent soar technology advancements and has extensive training.
We also use the latest visualization technology, so you can see how your solar panels will function in Orlando, FL. In general, this means placing solar panels facing south due to the optimum angle of sunlight hitting solar panels. From there, the professional team will also evaluate the east and west home for additional roof space. While not as efficient, this choice also creates an effective solar option.
By using mathematics and not guesswork, our best solar company in Orlando can deliver the best results. The designer on your case will calculate how much energy you need to offset your current home usage and how many panels are necessary to deliver that amount. This custom design work is free to you with no hidden fees. We'll even show you what your expected savings are!
We only use modern solar panels for efficiency
Every solar panel comes with multiple warranties
How Solar Power Works
Sunshine lands enough energy on Earth every hour to power every human device for a year. Solar energy harnesses that power using the proper equipment in the form of solar panels, inverters, and battery systems (optional) to meet your unique needs. Spectrum Solar is one of the top companies in Orlando, FL, for installing a solar system with no hassle. We have the technology and customer support to make it happen.
Understanding Solar Tech
Photovoltaic panels collect the photons from sunlight and transform them into DC current power. Inverters convert the DC into usable AC power. If you choose, a battery system stores the energy. If not, it's sent into your local electric grid, which functions as a giant battery. This technology lets you reduce your carbon footprint as well as your utility bill
The Financial Angles of Solar Tech
Reductions in initial equipment costs, generous tax incentives, and more financing options than ever make solar energy more accessible for everyone. With today's market and rising electricity prices, most system owners can earn back their investments in a few years.
Exceptional Service
Creating a solar panel system on your roof is an involved process that is unique to each home. As a top solar company in Orlando, we offer consults, design work, permitting assistance, installation, professional inspection, and turning the system on. Spectrum Solar is here to guide you through each step, and our specialized team will work with you to meet your needs.
Book Your Free Consultation Today with Spectrum Solar
Spectrum Solar recognizes how unsustainable our current power generation methods are. As of 2021, over two-thirds of the U.S.'s power comes from finite fossil fuels that could run out at any time.
Whether you personally agree with global warming, we can all agree that fewer pollutants would be a positive step. Using fossil fuels puts pollutants into the atmosphere, land, and water, and we have no idea what the long-term effects could be.
Typical electricity uses coal, oil, and natural gas, all of which must be mined and transported. The fuels put off chemical gases when they are burned that cause measurable harm. Not only is this destroying Earth's ecosystem, but each fossil fuel is a limited resource. Going solar means you're using clean energy to support your lifestyle instead.
Orlando residents are enthusiastic about the chance to use our over 230 days of sunshine to obtain renewable energy. Spectrum Solar is excited to help our neighbors make the journey to establishing rooftop solar for themselves and the environment. As one of the top solar companies in central Florida, it's our pleasure to serve you.
We supply solar power systems to Orlando and the surrounding areas. If you're interested in solar power near Orlando, FL, chances are we serve your municipality too. Spectrum Solar is also expanding.
Take control of your energy needs today! Call or contact Spectrum Solar to request your free, custom solar power system quote. You'll be amazed at how easy it is and what you'll save by going with the best solar company in Orlando.
No-Obligation Savings Estimate
Go Solar With Spectrum Solar
See what your neighbors are talking about and request a free savings estimate from Spectrum Solar. You'll connect with an expert in solar energy systems, and our whole team will help you every step of your solar journey.

Take control of your energy needs today! Call or contact Spectrum Solar to request your free, custom solar power savings estimate. You'll be amazed at how easy it is and what you'll save by going with the best solar company in Orlando.